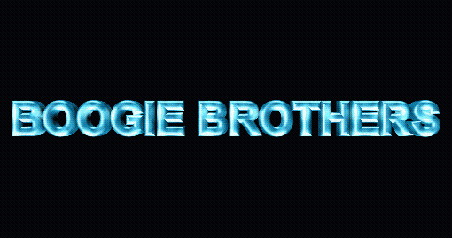 There is nothing like family blood Harmony,
that's what you get when
Boogie Brothers
are on Stage.
We are now called = OBRIEN =
When Pete was a little boy he watched his big brother Mikel getting ready for gigs.
Mikel was only 16 at the time and was singing every night at different shows.
Pete wanted to be just like his brother, and a few years down the track he was singing as well.
Mikel has toured Australia and has shared the stage with some of the country's best.
Years later Mikel and Pete sang together at family gatherings, this was the start of Boogie Brothers.
Now over 10 years later the Boogie Brothers are still going strong, working most weekends, entertaining crowds.
They did put out a small C.D. EP ''Cover the Covers'' some years back.
Mikel has a Career in Radio Announcing and D.J. teaching for various Radio Stations around the area.
Boogie Brothers will never end, because we are real Blood Brothers.