Welcome to ''Red Dress'' The story of Susie Brown.
Supporters
Gavin Maginness
Gail Davis & Maurice Hinton
Richard Gorter
Kara James
Matthew Barker
Kristy James
Sam Roberts
Peter & Jillian Beasley
Cindylou Campbell
Micheal Saunders
Zed Smith
Event Networx
Damian Smith
Donna Lowe
Yuri Johnson
Wayne Barnett
Lisa Spry
Tony Smith
Special Thanks to Donna & Lisa for their Donation of the ARTWORKS.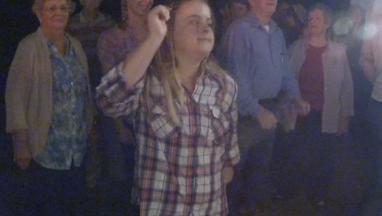 This is Story about Susie Brown
Susie is trying to find her path in Life.
The only Time she feels Safe is when she's wears her Special Red Dress.
The Red Dress is her Shield against her Past
We all have our own Shield
But always remember Tomorrow is another day and you never Really know what could Happen.
Please Enjoy..
Sponsors
The Ranch - Larry & Shelly OBrien
Kountdown Kafe - Brad & Susie
Radioactive Entertainments - Mal Brown
Ute &Truck Solutions - Geoff Werner
Thank you
Dugs Bugs -Doug Anderson
Dianne McLellan Dancing Academy
Special Thanks
Kris ''Troggy'' Seimans
Brittany, Dani, Star ,Sam & Bre
My Musical Brothers -
Mike,Wayne,Simon, Steve and Gav