Pete OBrien_We All Live In The Same Town_.mp3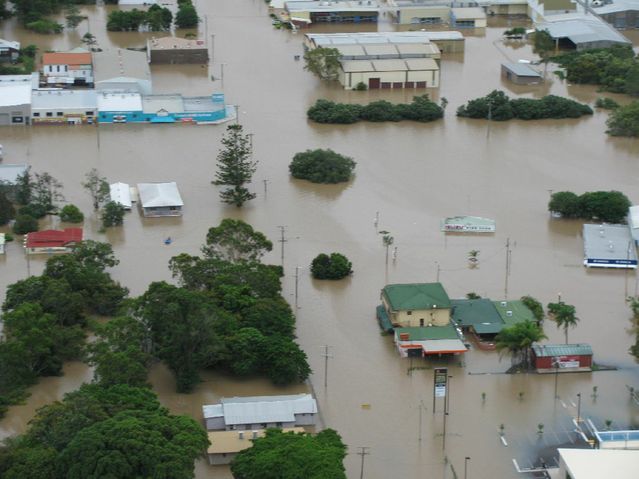 Year of Change:-cember 2010 saw the return of the big wet so the Aboriginals call it.
With ¾ of the state of Queensland under flood water.
This also happened in Pete's home town of Bundaberg, and why he sat down and wrote a song which went on to do wonderful things around the world.
''We All Live In The Same Town'' written in Petes Bedroom as the rain poured down outside.
He saw the shock ,horror and pain of people in town that lost everything when their houses went under water.
He wrote the song, then put it up on YOU TUBE to show the world that we needed help here.
With over 14000 hits in just two weeks the song had to be recorded and sent to radio as a fund raiser for these people he saw .
It still gets daily hits.
This is a Time Line :-
· wrote the song after seeing people being evacuated from their houses
· put some pictures with the song and put it on you tube
· had over 14000 people look and listen to the song in 2 weeks
· got in contact with Rob Messenger MP to record a radio friendly version
· He put me in contact with a Promoter in Brisbane Rick Szabo
· Rick put me in contact with a Producer on the Sunshine Coast Tony Byrne Blue Zen Studios
· tried to drive to Tonys Studio but had to turn back because of Flood Waters
· got on a train ,but got turned back at Gympie because of flood waters
· We decided to record the vocal track in Bundaberg at Peter Knights Oz-Land Studio
· We sent the track to Tony on the Sunshine Coast where he had Kate Gibson to sing the backing vocals and he put the whole lot together
· The song was sent to Radio Stations around Australia and was put on their play list.
· The song was played in every Mirvac Shopping Centre around Australia on there House system music.
· then released it on ITUNES ,Emusic, Amazon UK online services
· Rob Messenger MP and Jack Dempsey MP wrote letters to the Premier Hon Anna Bligh to try to get myself and song on Mr Gudinski's Sound Relief Concerts around Australia.
· I Got in touch with the printing company McTaggarts who donated posters to promote the song.
· Then a CD pressing company in Brisbane 'Action AV' donated 200 Cd's.
· A Radio Station Beau Fm on the Gold Coast is using the song on their Flood Relief CD.
· The song was sent to Keri McInerney, a talent scout, where she organised for the song to be released on mainstream commercial radio in the UK.
. Pete was selected to Represent Australia at the World Championship Of Performing Arts.
· have performed the song at Flood Relief Concerts all around the State.
· On March 27th at the Bundaberg Show Grounds there was a massive FREE fun day called Thankyou Concert. With over 100 musicians on 3 stages. This is where the people broke the Guinness World Record for people singing a song on a radio broadcast. With thanks for News Mail and community groups making this Record happen. ABC Radio will broadcast the song for the record. This is a chance for the Community of Bundaberg to come together and be part of a World Record.This is still being verified.