Dreams do come True :-
The album has a Country feel and is being Produced at Panda Studios in Nashville U.S.A.
The Album features some of Nashville's greatest session musicians.
This is a real chance to share his life and adventures with people around the world.
Exciting times ahead.
The Album is Out now
We had agreat Launch with a very large gathering of fans, friends and Family.
Thankyou
Other news is the first Single ''Do You Love Me''' Has been getting great reviews in Internet Radio Station aswell as Fm Stations Here. The song was played on the R.G.W. Netowrk through 240 stations and the chat room went wild. Also Radio 365 Alive Listeners have given it a 9.2 rating , which is one of the highest for a New Release.
Its on rotation on the CMR Nashville & NBRN.FM Radio Live Stream .
Album ''Strange Daze''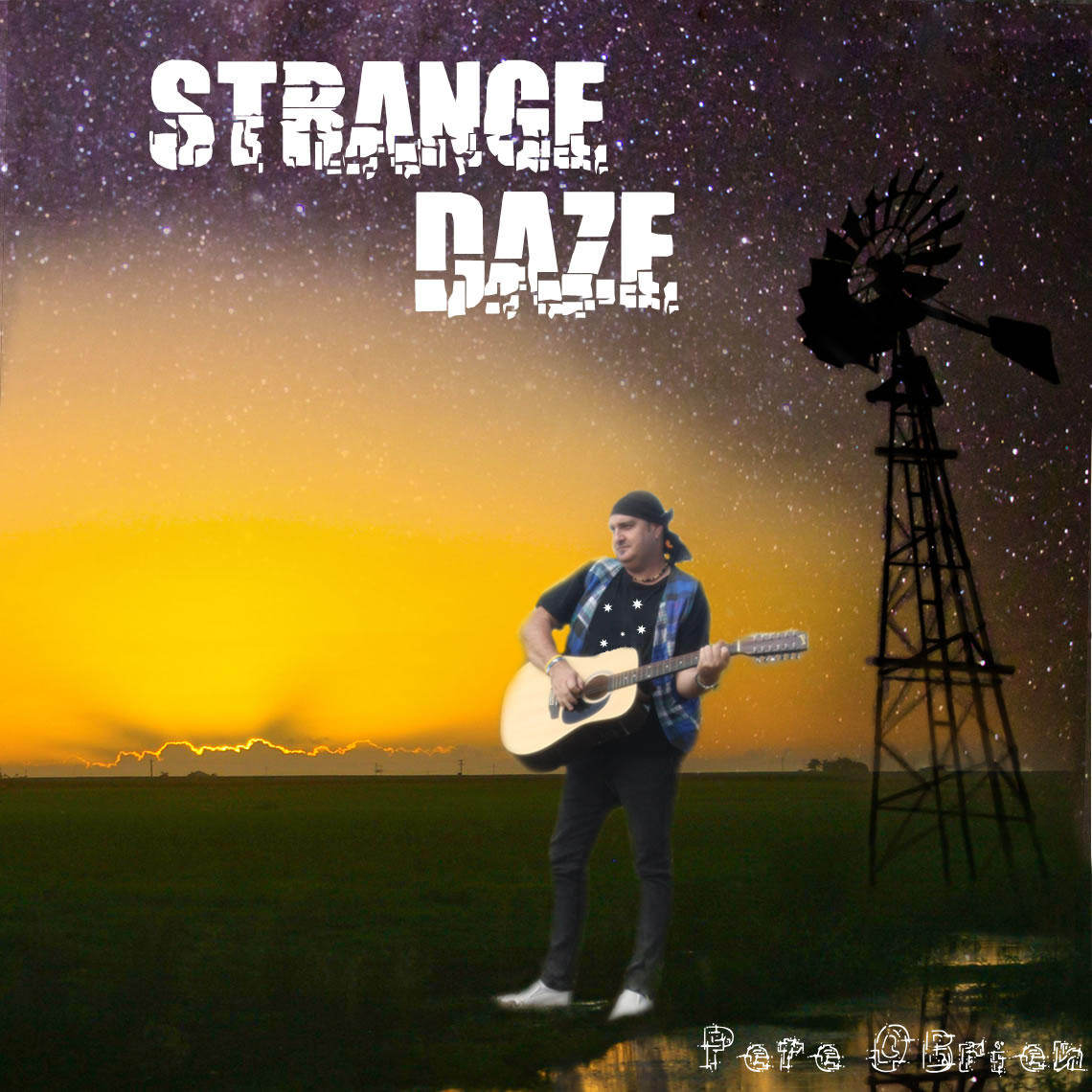 $ 20 AUD
The Long awaited album ''Strange Daze'' is a history of what Pete has seen in playing the Pubs, Clubs and Festivals.
The album has a Country feel.
There are songs that will pull your Heart out and Songs that you can't stop Dancing too.
Postage is included in this price.
You will have you own C.D. sent to you 24 hrs after Payment Received.
Please give me your Name & Address.
Please let me know if you want your C.D. signed.
Any special requirements please send in a email to
peteobrienmusic@hotmail.com
Thankyou
This is a Concert with myself and E_S_P Previewing some songs from the upcoming Album, Strange Daze.
It was for a Funrasier for the Bundaberg R.S.P.C.A..